Why don't more businesses take advantage of interchange optimization?
There are three main reasons why more businesses don't optimize interchange costs.
First, interchange optimization is a little-known strategy that few businesses are aware of.
The second reason requires a technical understanding of acquiring (processing) rules. We will explore this in further detail below. For now, we can summarize by stating that not many credit card processors are able to provide this service. It takes a significant degree of expertise, and the processor itself must have the necessary licenses in order to support your business. Interchange optimization is simply not an option at many payment processors.
The last reason involves the regulatory complexity. Many businesses won't meet the business presence requirements in order to establish domestic processing in a foreign territory. As described above, the payment processor is required to have acquiring licenses in all the regions that your business needs. However, your business must also have a footprint in those regions. In short, you must incorporate your business or have some sort of footprint in each region (country) in which you target a significant number of customers. Without this, you won't be able to contract with the processor to get a domestic merchant account in that region.
Interchange optimization is not impossibly complicated, but it's also not simple. Unless you have expertise in cross-border payments it's best to have an expert guide you through it, especially because the situation and the requirements will change for every business.
The basics of interchange optimization: acquiring regions, licenses & customer location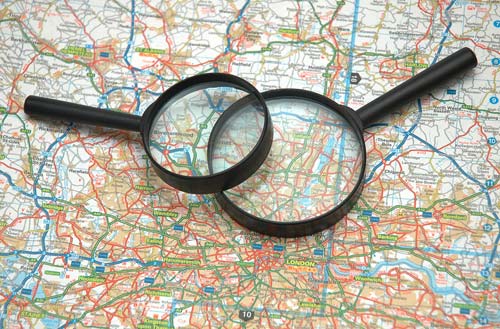 In order to understand interchange optimization we must first explain that payment processors cannot just work with any merchant. They can only work with merchants in their home country.
Payment processors receive "acquiring licenses" from Visa and Mastercard. These licenses provide the ability for acquiring banks (which we'll call payment processors for simplicity) to issue merchant accounts to businesses in a particular region. Acquiring licenses are usually issued at a country level, for example for Canada or the USA, although in some regions it's a group of countries within a territory (such as European acquiring license).
For example, a processor with a US acquiring license can only work with businesses that have a business presence in the USA. ("Business presence" usually means some sort of form business entity like a corporation). If a company were to be based in the UK, it could not work with that US based processor. (Unless the merchant also had a US business presence). There are a few narrow exceptions to this rule, which are beyond the scope of this discussion. For the most part, you need to have a business presence in the same country that your payment processor is located in. If you want to work with a foreign payment processor in another country, you need to incorporate in that country to work with the foreign processor.
Can any payment processor provide interchange optimization services?
No, most processors and merchant account providers cannot provide interchange optimization services. The fact that acquiring licenses are limited to a specific country or region makes it immediately obvious that the vast majority of payment processors do not have an acquiring license in every different country around the world. No singular processor on earth can support every scenario that a merchant might require.
In fact, it's often the case that it's detrimental for a processor to even discuss or talk about interchange optimization, because it would encourage a merchant to seek an alternate payment processor for a portion of their sales. It would ultimately encourage merchants to seek local processing in the foreign country that the existing payment processor does not have an acquiring license for. This is contrary to the best interests of the processor, who will of course want to retain all of your business.
This is where working with Merchant-Accounts.ca is both unique and tremendously beneficial. We maintain a global network of bank partnerships specifically for this reason. This enables us to leverage different processing platforms in different regions to significantly reduce processing costs.
Is interchange optimization allowed?
Yes! Interchange optimization is not just allowed, it's encouraged because it leads to a better customer experience for the cardholder. It ensures that those customers will not be charged international transaction fees from their card issuing bank, and there will also be less declines from the issuer. It's a better experience for both the merchant and the cardholder.