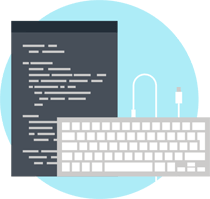 Flexible Integration Options
Compatible with most shopping carts
Custom integration support
Avoid cardholder data to reduce PCI issues
Compatible with most existing shopping cart platforms
You can use any shopping cart software with our service because we able to support a huge number of payment gateway platforms. One of our unique advantages is that we connect to more banks and payment gateways than almost any other payment processor. (Including in Canada, USA, Europe, and Asia/Pacific). You are free to choose any shopping cart software you like, and because we tie into so many payment gateways you should never have to worry about integration.
If there is a particular shopping cart software you want to use please see our list of compatible shopping carts, or contact our support team to discuss your plans and they will confirm compatibility.
Custom Integration: Support and Documentation
You can build a custom integration into our payment gateway platforms. We offer access to more than one payment gateway platform because we support a huge range of processing currencies in different countries. There is no singular gateway in existence that can satisfy every currency, payment type and country. For that reason our clients receive access to a wide range of payment gateway platforms in the USA, Canada and Europe.
Integration documentation can't be provided until we determine which gateway platform you will connect to. We have many to choose from, and the cost of the payment gateway is fully included in our rates so you will not incur any extra fees from the payment gateway. If you already have a gateway in mind you'd like to use contact us to confirm if it is compatible. We support most globally recognized payment gateway platforms. (NMI, WorldPay, PSiGate, Authorize.net, NetBilling, etc.)
In terms of integration methods we support both direct API methods of integration, as well as redirects and overlay integrations which help reduce the PCI compliance scope of your project. Test accounts are available upon request. Our support team can help you pick the best gateway platform best suited for your situation.
PCI Compliance Issues? No Problem
Merchants of all sizes are realizing that it's easier in many cases to avoid touching cardholder data. Our billing platforms are designed to give you the ability to "push" the collection of the credit card number onto our systems so that you can avoid dealing with sensitive cardholder data (and still be seamless to your customers from a look and feel perspective). Or, you can retain total control over all aspects of the checkout process. The choice is up to you.
We are happy to help you with any questions about PCI compliance concerns or the integration methods that are available. Contact us with any questions or get a test account.