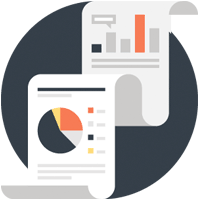 How can you promise to reduce my processing costs?
A promise of low rates is meaningless unless it takes into consideration your business location, the countries your customers are located in, and the currencies you want to support.

Our 22 years of expertise in e-commerce payments mean something real when it comes to pricing. Our structure is built to leverage our international payment processing platforms so your transactions can qualify for the lowest possible rate in each region and currency.

This is more than a generic "we have low rates" statement. In the credit card processing industry costs (called "interchange") are set directly by Visa and Mastercard. Interchange costs are impacted by transaction type, the product being sold, and merchant location. Most merchants don't know this, and certainly don't take advantage of it. We have over a decade of expertise heavily invested into helping merchants achieve cost optimization when it comes to online payments. Our long-established bank partnerships in Canada, the US and Europe enable us to leverage our platforms so your transactions receive the lowest rate possible.

In short, we make it easy for businesses of any size to get the lowest possible cost when processing e-commerce payments. We proudly post our rate structure online, but you should speak to us about the specifics of your project.