Home > Our Founder, David Goodale
Hello, name is David...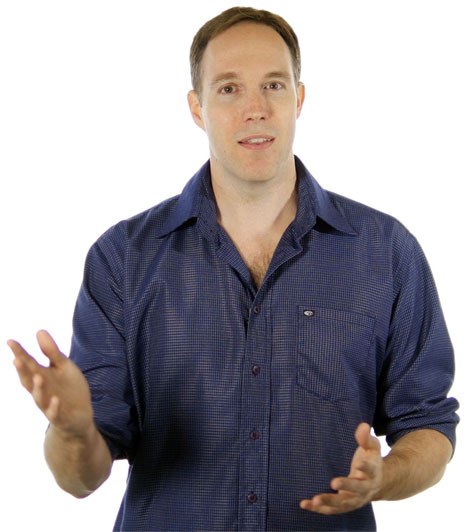 Over 20 years ago I started Merchant-Accounts.ca with the goal of making e-commerce and online payments easier to understand. At the time I had no idea how many interesting businesses I'd work with over the coming years.
My strongest belief is 'clients for life', which to me simply means always being honest and doing my best to help. I encourage all of my clients to contact any time they run into an issue, and to never be shy if they are uncertain about asking a question.
Even after all this time I don't profess to know everything there is to know about payments. It's too big and diverse of an industry. But, after doing it for so long now, what I really enjoy is when people come to me with a unique new challenge.
I also enjoy working with small businesses. Not every customer is going to process thousands of transactions per month, and that's okay. To me, business is very personal and it's that human element that makes it interesting and worthwhile.
I do a fair bit of writing in the industry...
In addition to content I contribute to our blog and YouTube channel I also do industry writing and consulting. Here are a few articles that I've written in the past:
For Foxycart: Everything you need to know about cross border fees.
For Spreedly: What card issuers decline transactions and what to do about it
For OwnerRez: Understanding chargebacks and future delivery risk for rental property owners
For X-cart: Webinar for everything you need to know about accepting payments online

What do I do when I'm not working?
I was built for hot weather, am a huge summer person, and love being out in or on the water. I'd like to learn to sail at some point. Rock climbing is also a hobby of mine, as well as obstacle training. When I'm stuck inside on a bad weather day I might be tinkering with electronic music, which is something I've done since I was about 15 years old. The challenge is synthesizers and DAW software (music production software) is so complicated these days that I never get more than skin deep into it. Maybe I'll setup a music studio on a catamaran some day... now there's an idea! Oh, and I also quite like riding my electric hydrofoil surfboard (www.liftfoils.com), as well as electric unicycles.
How to contact me?
If you'd like to get in touch with me you can do so by email or phone:
Email:
info@merchant-accounts.ca
Website:
https://www.merchant-accounts.ca