Home > News and Blog
May 7, 2019
by
David Goodale
Why a Virtual Terminal is less expensive than a POS machine if processing card-not-present transactions.
If your sales don't happen in person, you will reduce costs with a virtual terminal.
Key Takeaways
1
When is a virtual terminal less expensive?
When you are keying in orders manually. There is no hardware to purchase, nothing to break, and it can be shared by as many staff as you want at your organization.
By tokenizing payment data, merchants reduce their PCI scope, as the actual card data is not stored on their servers.
3
Streamlined payment process
Tokenization simplifies the payment process, as customers do not have to enter their payment information each time they make a purchase.
Need help with this topic? Or a rate quote?
Whether its questions about this article, or you want to see how we can lower your costs. Don't hesitate to
contact us
.
Introduction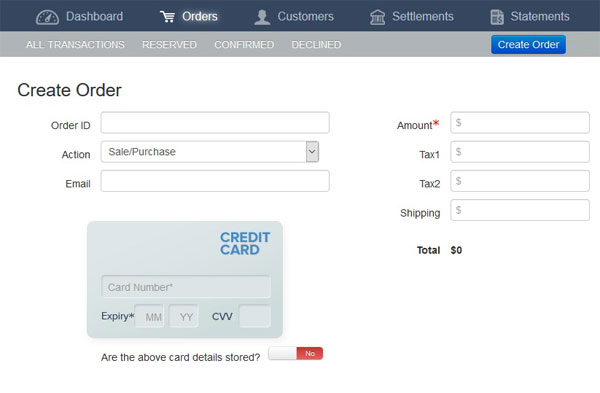 When a credit card transaction needs to be processed most businesses reach for traditional POS equipment. It's a time tested, stable and proven way that your customers have come to expect. However, a growing number of businesses are relying on new ways to process credit cards using a computer or a smartphone. This is done using a virtual terminal, which enables you to process credit cards using equipment your business already owns.
Credit card processing in the virtual world.
For businesses that invoice customers, or that do not conduct in-person sales a virtual terminal is oftentimes far more cost effective than traditional POS hardware.
Before digging in too far, we should clarify what a virtual terminal is. The phrase 'virtual terminal' may sound complicated, but it's a very simple web based tool that businesses can use to process credit cards.
When an order needs to be processed, instead of keying or swiping the card into POS hardware, you would log into a secure web portal and type in credit card details and get an authorization. You can use a computer, a tablet, a smartphone or any device with an internet connection. It is good for any situation when you're interacting with your customers over the phone, or by fax or mail.
The actual functionality in a virtual terminal can vary significantly between providers. For example, some may support recurring billing, security checks such as AVS (address verification) or other features. However, the goal of all virtual terminals is ultimately to allow for orders to be keyed in, for immediate approvals online in a secure environment.
When is POS hardware better?
POS hardware is better in certain situations. If you are in a traditional retail setting or in-person with customer you are far better to use dedicated POS hardware. Your transactions will qualify for a lower interchange rate. You are also better protected in the event of a dispute with a customer, so long as the transaction is EMV authenticated.
From an interface and efficiency perspective, a POS machine allows you to get more people through the checkout faster because there is no manual keying, and when the customer types in their pin code they can no longer dispute the transaction as fraudulent. These are the main benefits of POS equipment for in-person transactions. Also, it's very important for Canadian merchants to note that Interac debit payments cannot be processed unless through an EMV certified device, so you need some sort of dedicated POS equipment if Interac debit transactions are critical to your business.
When is a virtual terminal better?
Inversely, the hardware that increases your security during an in-person transaction is a disadvantage during a card-not-present scenario. Most POS machines won't have additional security checks that are common online such as AVS (address verification) checks or CVV (the 3 digit security code on the back of the card).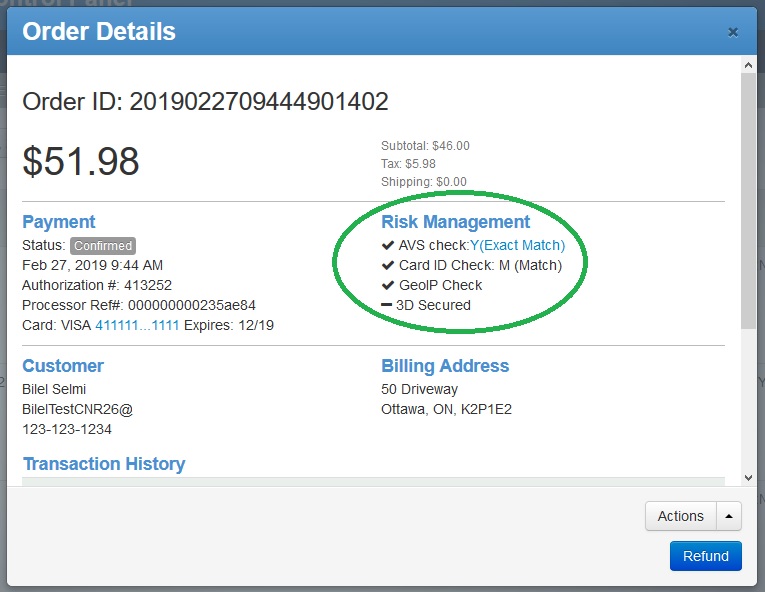 There is also a rate consideration. You should receive a better processing rate if you use a virtual terminal for card-not-present transactions. For clarity on this point, most retail / POS based credit card processors will increase the processing rate if a card is keyed (not physically entered) into a POS machine. With a virtual terminal based payment processor your rate should never be penalized from a cost perspective because the card was not present, because that's the entire point of the service. (TIP: you seek confirmation from your payment processor before signing up for a virtual terminal to make certain rate will not be increased when the card is not present. Although it's contrary to common sense some processors still do this, so seek this confirmation before signing up). We've put together a detailed article about the difference between qualified/non-qualified and interchagne plus pricing.
What are the advantages to using a virtual terminal?
No setup fee: for businesses that want to minimize upfront costs the virtual terminal can be a good fit because there is no hardware to purchase. Some credit card processors don't charge any upfront fees to setup the account such as Stripe.com and Merchant-Accounts.ca.
Lower rates: since a virtual terminal is obviously used in situations where the card is not physical present, it means that your payment processor will not charge a higher rate for card-not-present transactions. This is something that many business owners are unaware of.
Immediate to use: since there is no hardware to ship it means that you can begin immediately as soon as your merchant account is approved.
Multiple users at once: because it's an online service you can have as many people using it at the same time as you want. If you have multiple salespeople each can have their own login to use the system.
Can't break it: you can't drop, break or damage a virtual terminal, so it will never be dropped or bumped and need a replacement.
Multiple currencies: for example, you can set up a CAD and USD account and easily select which currency you want to charge the customer in from your virtual terminal.
Recurring payments: you can easily store customer information, including their credit card number and expiry date. This allows you to set up automatic recurring payments, or schedule payments to occur automatically at a future date.
What about security?
Security is a concern when a business accepts credit cards in any form or fashion (whether in a retail / POS setting or a virtual terminal or e-commerce setting). Although it's beyond the intended scope of this discussion to get to far into the details, there is a special version of the PCI security questionnaire for virtual terminal merchants. When setup correctly, you don't collect the credit card number on your web servers, but key them into the web page provided by your credit card processor. This will enable your business to complete the simplified PCI Questionnaire-VT (for virtual terminal merchants) which is much easier to complete than a full PCI security audit. PCI compliance is required even if your business accepts credit cards in a physical retail environment, so it's best to seek advice from your payment processor if you need help with your compliance.
Summary
The way that you interact with your customers will drive whether a virtual terminal is the best fit for your business. A virtual terminal may not be an all-in-one solution either. You could also pair it with another payment method, such as online payment of invoices.
If you haven't heard of a virtual terminal before, and are wondering why more businesses don't use virtual terminals, it most likely comes down to awareness. Many businesses have never questioned whether the way they are operating today is the best way to accept credit cards, or if there is a better way to process card payments.
There is no magic bullet that's best for every business, but this article should help you to understand some of the basic concepts to know when a virtual terminal may be a better fit for your business. If you process credit cards and are thinking about getting a terminal for your business, why not check out our virtual terminal solution?
Related Topics
July 05, 2018
Credit card tokenization can lower your processing costs and improve the security of your business. Even though it's easy to setup many business owners do not understand what credit card tokenization is or how it works.
September 15, 2011
Merchants often do not realize how to read their processing statement and determine the effective rate they are being charged per transaction.
---
Need professional guidance?
Contact us for a free one hour consultation.
---
Can I Help Lower Your Processing Fees?
If you found this content helpful, will you give me the opportunity to quote on your business?
View Rates