Home > News and Blog
January 16, 2018
by
Cameron Wilson
New Mastercard Interchange Pricing as of November 1st 2017
What you need to know about the changes to Mastercard Interchange rates.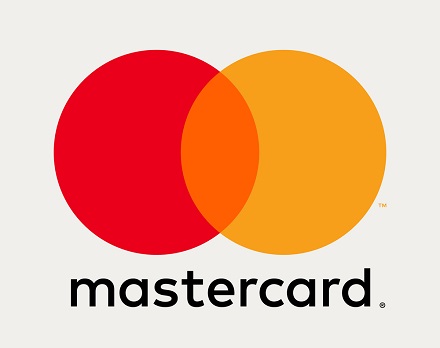 On November 1st 2017 Mastercard made some big changes to their interchange rates which affected credit card processing rates for e-commerce transactions. Standard e-commerce rates increased for Core, World, and World Elite Mastercard credit cards. At the same time, SecureCode and Masterpass enabled transactions for those same types of cards decreased.
Mastercard did this because they want to incentivize e-commerce merchants to start utilizing SecureCode or Masterpass. Merchants who do this will see their credit card processing costs go down, while merchants who stick to processing standard transactions without using SecureCode will see fee increases on some cards.
What are Standard or SecureCode enabled transactions?
Credit card transactions are categorized into many different groups depending on certain criteria. Interchange rates are different depending on the category of transaction, as well as the type of credit card used by the customer.
Transactions that take place in a card-not-present environment are defined as "Standard" transactions. These transactions include e-commerce, and mail order / phone orders which are manually keyed in to a terminal. These transactions have the "Standard" interchange rates applied to them.
SecureCode is a fraud prevention tool which Mastercard provides to merchants who want to reduce fraud from stolen or unauthorized use of credit cards. It works by having the card holder establish a password with their issuing bank. Whenever the cardholder tries to checkout on an e-commerce site where SecureCode is enabled, after inputting their credit card number and expiry and CVV code, the cardholder will be redirected to a page on their card issuers website where they must input their password to authenticate the transaction. Upon successful authentication, the cardholder is redirected back to the merchant website to complete the checkout process. Any time an e-commerce transaction is authenticated via SecureCode, it becomes categorized as a SecureCode transaction rather than a Standard one.
The purpose of this extra password is specifically to prevent fraud from unauthorized use of a credit card. If someone stole a credit card and tried to purchase something online, normally they would have everything they need to complete an e-commerce credit card transaction - the card number, expiry, and CVV. With SecureCode there is one extra piece of information the thief wouldn't have - the password. Without the password, the transaction would fail. This would save the card holder from having a fraudulent charge on their credit card, and save the merchant from inadvertently accepting stolen credit card funds, which they would later be responsible for reimbursing.
It's important to point out that SecureCode transactions cannot be processed through the virtual terminal. This is because a SecureCode transaction requires the actual cardholder to input their password on their card issuers website to authenticate the transaction and they are not allowed to share that password with anybody.
What is Masterpass?
Masterpass is a digital wallet service provided to consumers by Mastercard. It allows cardholders to sign up, and then store their credit card and home address information with Mastercard. That way when customers shop online with a store that supports Masterpass checkout, the customer can checkout quickly without having to fill in a bunch of forms for their credit card info and home address. The only thing the customer needs to do is fill in their Masterpass password, then Masterpass handles the rest.
What are the benefits?
Before November, the main benefit to merchants who used SecureCode was the reduction in fraud related chargebacks that it provided. The main benefit to merchants who used Masterpass was the convenience it offered to customers who had Masterpass accounts. Interchange rates for transactions using SecureCode or Masterpass have been significantly reduced. World and World Elite card types for non-SecureCode and non-Masterpass have seen fairly significant increases. Here is a chart showing the previous rates compared to the new rates that were put in place on November 1st 2017.
Card Type
Core
World
World Elite
Program Type
Current
New
Current
New
Current
New
Independent Business
No change
1.53%
1.51%
No change
SecureCode-enabled
1.55%
1.44%
1.89%
1.71%
2.49%
2.06%
Electronic
No change
1.77%
1.71%
No change
Standard
1.55%
1.58%
1.89%
2.29%
2.49%
2.79%
Masterpass
1.55%
1.44%
1.89%
1.71%
2.49%
2.06%
Mastercard created new categories for credit card transactions that are authenticated by SecureCode and Masterpass. These transactions will no longer be grouped together with Standard transactions. The interchange rates for Standard transactions were increased and at the same time, the interchange rates for the new SecureCode and Masterpass category are lower than the previous Standard interchange pricing.
This means you may be paying more or less for your Mastercard credit card processing now, depending on the type of pricing agreement you have with your processor and whether your transactions are authenticated by SecureCode / Masterpass or not.
If you have a fixed discount rate:
With flat pricing you pay the same percentage fee regardless of the type of credit card used by the customer. In this case the higher or lower interchange rates won't affect you directly. They will affect your processor though, who in turn may be inclined to adjust your fixed rate pricing. If you have a very low fixed rate then you may be contacted by your payment processor to notify you about upcoming changes to your fixed rate pricing. That is because your rate might actually be less than the processors cost under the new pricing matrix, and if so you may be contacted because the processor cannot process for your business at a loss. If the flat rate you pay is high enough to cover the interchange costs you should not be impacted.
If you have interchange plus pricing, or an interchange differential fee:
These new Mastercard interchange rates will affect you. All Mastercard credit card transactions processed via virtual terminal will increase in price since virtual terminal transactions cannot be authenticated by SecureCode or Masterpass. All e-commerce transactions will also be affected, either with a decrease or increase from their current pricing depending on whether they are authenticated by SecureCode / Masterpass or not, respectively.
But I only use a Virtual Terminal, is there anything I can do to avoid these fee increases?
If you currently only accept credit card payments via virtual terminal, you may want to consider setting up an invoice payment page on your website, or let us host one for you. Instead of taking the customers card number over the phone and manually keying it in to process the payment, you can email an invoice to your customer and link them to your payment page where they can submit payment themselves. You can enable SecureCode on your invoice payment page and then all your customer invoices will qualify you for the lower SecureCode interchange pricing. Customers can also use Masterpass to pay for the invoice if they choose, and you get the benefit of lower interchange pricing that way too.
Summary
Mastercard is encouraging merchants to use SecureCode and Masterpass for e-commerce credit card processing in a big way. The idea behind these new interchange rates is to incentivize e-commerce merchants to start using those services if they aren't already. Merchants who don't use them for their e-commerce payments will for some card types pay higher processing fees. Merchants who currently use SecureCode or switch to it will enjoy the benefit of reduced fraud and lower processing fees.
View Rates
If you haven't reviewed your processing costs in a while take a moment to view our rates.
View Rates