Home > News and Blog
November 01, 2022
by
David Goodale
Why the Credit Card Surcharging Rules Don't Matter to Most Online Merchants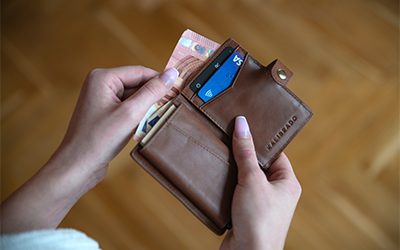 There has been a lot of attention in the Canadian media recently about the new credit card surcharge rules. These new rules clarify when, how much and in what situations a merchant is allowed to surcharge to a customer. These rules are mostly irrelevant to most online merchants. That is because e-commerce businesses have always been able to charge fees as they see fit to customers. Even the latest surcharging rules have limited impact to online merchants. They continue to be able to charge pretty much any amount they see fit to their customers. (This is not intended imply whether it's good or bad, and is only to factually state that it's possible).
How is that Possible?
I reached out to the compliance folks to clarify the rules on surcharging back in 2020. Without going into the specifics of the rules at that time (since they are outdated in 2022 anyways), they basically stated that merchants can't charge a fee specific to credit card usage. The rules around this centered around making sure that paying by card wasn't detrimental or disadvantaged when compared to paying by cash or other payment types. For e-commerce merchants though, this usually didn't matter in practice. That's because the only payment types that the majority of North American e-commerce merchants accept is credit card. Extrapolated a bit further, the card brands can, and certainly do, enforce rules around acceptance of cards, as they should, but they can't tell you how much to charge for your products or services. This is an important understanding, and for it to make sense we need a specific example. You might have an online clothing brand, selling fashion online such as shirts. The card brands won't force you to sell your t-shirts for a specific price. (They can't tell you that $10 is too cheap and you must increase the price of your shirt to $12). At all times, the costs you charge to your customers are completely up to you. Price your products and inventory any way you see fit. This means you could incorporate the processing fee into the margin you earn on each item. You don't have to do it that way though. The card brands also won't enforce the shipping methods or other order packaging options that you offer. For example, you could offer priority shipping on all orders over $50. Or, you could charge $5 express overnight shipping for every order. How often is it that merchants offer a discount when pre-ordering an item that hasn't been released yet? The point here is that you operate your business, and charge your customers, however you see fit. Which means you have many opportunities to recover your processing costs, without directly surcharging a "credit card processing fee" to your customers.
What Does Surcharging Mean for Online Merchants?
What this means in practice is that e-commerce merchants in North America have always been able to surcharge whatever amount they want to their customers. They just can't call it a surcharge or penalize a customer for paying with their credit card. Even if you don't want to incorporate the processing costs into the price of the products or services you sell, and if you don't want to change the amount you charge for shipping or order preparation, you can still find ways to offset your processing costs. This is where you would need to look the opportunities that are available specifically for your business. You need to clearly and ethically display a fee to your customer, and make certain that the fee is not related to credit card acceptance. However, past that, you can do what you want so long as it's reasonable. In the case of an online shoe store, you could charge a website maintenance fee. You could charge first-time customer account creation fee. You can charge whatever you want. It's your business. You just can't penalize customers for using their credit card.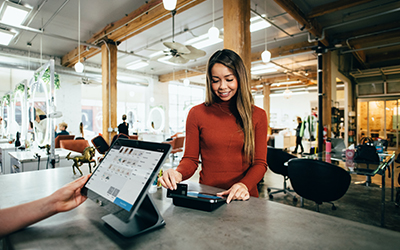 Surcharging in the World of Retail
In the world of brick and mortar retail, like in convenience stores, surcharging is far more complicated because there are other payment methods available. The surcharging rules in these cases need to be respected and followed. The card brands have done a good job to clearly lay out the rules. However, at Merchant-Accounts.ca we're an online merchant account provider, and our focus is almost always on the e-commerce side of things. In reality, e-commerce businesses can charge pretty much what they want. You just need to make sure that you aren't surcharging directly related to use of the credit card.
Summary
When is a surcharge not a surcharge? Well... when it's not a surcharge. It wasn't a trick question. It's a literal statement that is intended quite literally. For online merchants, who run e-commerce stores, it's always been possible to offset your processing costs. Charge a new customer account setup fee, charge a server systems maintenance fee, or charge any fee that you feel is warranted, so long as it's not related to the acceptance of credit cards. That having been said, you want to be treating your customers fairly, and also want to make sure you are complying with all of the rules. It's our strong advice that before putting this in practice you must talk to your payment processor. Each business and situation is specific and unique. If you want to talk to us, or if you have any questions reach out and contact us to tell us about your situation.
Related Topics
July 05, 2018
Credit card tokenization can lower your processing costs and improve the security of your business. Even though it's easy to setup many business owners do not understand what credit card tokenization is or how it works.
May 07, 2019
If your business takes orders over the phone, online, by fax - or basically in any way where the customers is not physically present, then a virtual terminal will be less expensive than traditional POS equipment.
September 15, 2011
Merchants often do not realize how to read their processing statement and determine the effective rate they are being charged per transaction.
---
Need professional guidance?
Contact us for a free one hour consultation.
---
Can I Help Lower Your Processing Fees?
If you found this content helpful, will you give me the opportunity to quote on your business?
View Rates