Home > News and Blog
Updated on March 29, 2023
Originally posted on Mar 7, 2022
by
David Goodale
What is a merchant account?
(Slightly edited from video transcript for greater readability)
Key Takeaways
1
Merchant Account Definition
A merchant account is a special type of bank account used to receive the funds when processing credit card payments.
2
Setting up a merchant account
Small businesses can set up a merchant account with a bank or a credit card processing company.
3
Benefits of a merchant account
Merchant accounts provide benefits such as increased revenue, improved cash flow, and customer convenience.
Need help with this topic? Or a rate quote?
Whether its questions about this article, or you want to see how we can lower your costs. Don't hesitate to
contact us
.
Hello, David here at Merchant-Accounts.ca. Today, I'm going to address a simple question - one that I ought to be able to answer: What is a merchant account? Stay tuned, and I will provide the answer in just a second.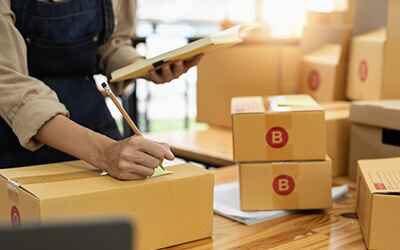 Merchant Account
Merchant-Accounts.ca has been operating as a merchant account provider for 20 years. However, there is often a lot of confusion surrounding what a merchant account actually is. This is largely due to the various components involved in e-commerce. Let's explore this a bit further.
To put it simply, when I use my personal credit card to pay for a $50 dinner, the money needs to be transferred from my credit account at my bank (i.e., the bank that issued my credit card) to the business that I am purchasing from. And that's where a merchant account comes in.
A merchant account is similar to a bank account in that it is designed to receive the money that is deducted from the customer's credit card. Essentially, when a customer makes a purchase using their credit card, the money is deducted from their account and deposited into the merchant's account.
To complete the explanation, the money that was deposited into the merchant account is then transferred to the business owner's bank account. This transfer serves as the middle step between the cardholder and the business owner's bank account.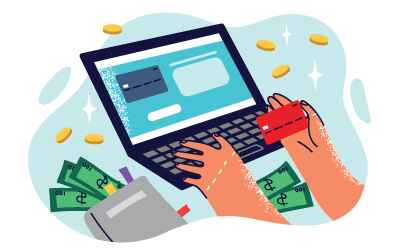 Payment Aggregators
Obtaining a merchant account is not a complicated process. In fact, it's necessary unless you opt to use a service such as PayPal or another aggregator. Some service providers do not require an application process because you are not obtaining your own merchant account; instead, you are utilizing their existing merchant account.
Let's use PayPal as an example. When a customer's payment is processed through PayPal, the money is deposited into their merchant account. PayPal then sends the money to you from their merchant account. This approach has both advantages and disadvantages.
The most obvious advantage is that there is no need to issue a merchant ID or open a merchant account, making the process instantaneous. Additionally, the onboarding process is straightforward as there is typically no application process.
However, one of the downsides is that there is a higher likelihood of encountering issues with held funds after processing transactions. This is one of the most common complaints against aggregators. Merchants may process a few transactions with no issues, but once a large transaction occurs, the funds may be held, causing an interruption in the business cycle. This can be particularly challenging if the income is needed to fulfill an order, but the money is unavailable due to the hold.
Payment Aggregators vs Merchant Accounts
One of the downsides of using an aggregator has been discussed. At Merchant-Accounts.ca, we approach things differently. When a client applies for a merchant account, we ask a series of questions upfront that may be a bit of a hassle, such as "How much money do you anticipate processing each month?" and "What is the largest transaction you expect to conduct?" However, the benefit of this approach is that it reduces the likelihood of encountering issues later on.
Another benefit of having your own merchant account is that the rates are typically lower. When using an aggregator, flat rates around 3% or 2.9% are common, although we will not mention specific providers to avoid singling any out.
Conclusion
Having your own merchant account results in significantly lower costs. At Merchant-Accounts.ca, we provide both the merchant account and payment gateway services. Additionally, we can assist with setting up a compatible shopping cart. I could go into more detail, but I don't want to drag this video out. I hope this short explanation clarified what a merchant account is and removed any confusion surrounding it. Thank you for watching and have a great day!
---
Need professional guidance?
Contact us for a free one hour consultation.
---
Can I Help Lower Your Processing Fees?
If you found this content helpful, will you give me the opportunity to quote on your business?
View Rates