Home > News and Blog
August 04, 2023
by
David Goodale
Can I Accept Interac Debit Cards Online?
Key Takeaways
Interac is the most popular type of debit card issued in Canada. These cards were originally intended for in-person use and cannot be used to purchase online in the same way as a credit card.
Since Interac debit cards can't easily be used online, many Interac cards are now issued co-branded with a Visa or Mastercard. These cards have both an Interac and a Visa or MC logo on it. Co-branded cards can be used online like a regular Visa or Mastercard.
Need help with this topic? Or a rate quote?
Whether its questions about this article, or you want to see how we can lower your costs. Don't hesitate to
contact us
.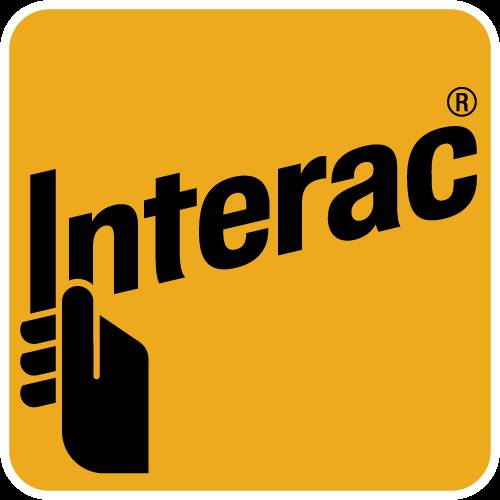 Interac
Many merchants ask whether it's possible to accept Interac cards online at their e-commerce store. When they ask this question, they usually phrase it "Can I accept debit cards online?".
In Canada, accepting debit cards online means something very different than in a lot of other areas of the world. The Canadian debit card system is called Interac, which is an association run by a group of banks. It's a different type of payment card than a Visa or a Mastercard. It's accepted almost everywhere in Canada in traditional brick-and-mortar (in-person) settings.
However, it wasn't originally intended to be used online. You cannot type the number of an Interac card into a computer screen in order to process an Interac payment. It simply doesn't work this way.
Interac cards also can't be used at most point-of-sale machines when travelling outside of Canada. It will work at some ATMs internationally. These limitations have led to a special type of Interac cards being issued that function like a traditional credit card.
Interac Cards co-branded with a Visa or Mastercard Logo
In order to address some of these shortcomings, banks have started issuing Interac cards that also (on the same card) will have either a Visa or Mastercard logo. When you look at your debit card, does it have just the Interac logo, or does it also have a Visa or Mastercard logo?
If it has both logos, it means it's a co-branded card, and it can be used online just like any normal Visa or Mastercard. That's because when the card is used in a card-not-present scenario (like an e-commerce or over the phone purchase) the transaction runs on the Visa or Mastercard rails like a normal credit card transaction.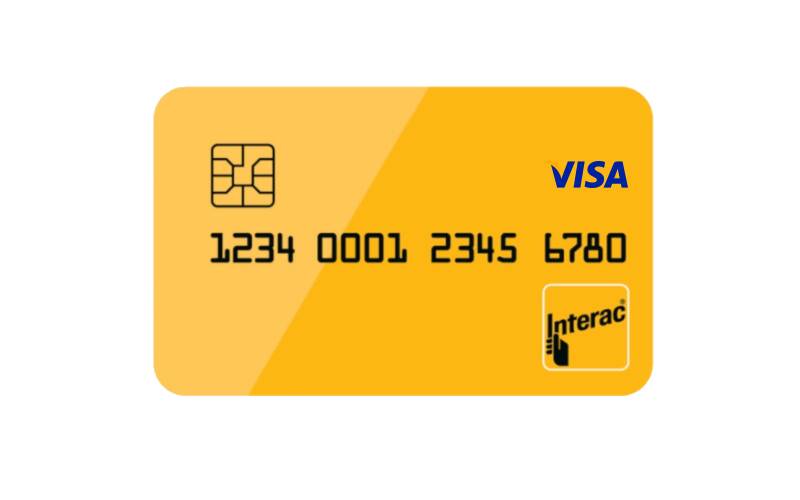 Can I process pure Interac debit cards online?
As above, an Interac card needs a Visa or Mastercard to be used online like a traditional e-commerce transaction where you just the the card number and expiry date in.
The question you may be asking is: "Can I process pure Interac debit cards online"? Technically speaking, Interac does allow for online purchases. However, the checkout process requires the user to log into their online banking, much like an Interac e-mail money transfer. These are not at all like a credit card purchase. It's not a seamless transaction because the customer must be redirected to their banking website, and will have to login to their online banking. This is intrusive and cumbersome when compared to a credit card purchase. If the user doesn't have their online banking login and password handy they won't be ablet to complete the purchase.
Summary
Asking if Interac debit cards can be accepted online is a very simple question. For such a simple question, there's a fairly complicated answer. Can Interac debit cards be used online? Yes and no.
No if it's a pure Interac debit card.
Yes if it's a co-branded card yes with a Visa or Mastercard badge.
Yes if you are using a service such as Interac Online payments, but that's where your customer will need to login to their online banking. This is probably not what you meant when you asked if an Interac debit card can be accepted on the checkout page of your e-commerce store.
If you want to get a quote to accept co-branded Interac cards at your online store, or even for Interac Online processing, reach out to us at Merchant-Accounts.ca.
---
Need professional guidance?
Contact us for a free one hour consultation.
---
Can I Help Lower Your Processing Fees?
If you found this content helpful, will you give me the opportunity to quote on your business?
View Rates